St Mary's Walthamstow
Mixed use scheme secures the future of this Grade II* listed church

Location: Walthamstow, London
Client: St Mary's, Walthamstow
Contractor: Borras Construction
Completed: December 2022
Awards: NLA Awards 2020 (Highly Commended, Community)
AJ Awards 2023 (Shortlisted)
NLA Awards 2023 (Shortlisted)
National Church Awards 2023 (Finalist)
St Mary's Walthamstow is a regenerative project supported by the Heritage Lottery Fund. It has enabled the parish to plan for the future of their Grade II* listed church whilst securing sustainable community outreach. Waltham Forest is one of the most culturally diverse places in the UK, and St Mary's vision is to bring local communities together to explore their heritage, cultures, and histories. The completed project, which includes repair and re-ordering of the church and the addition of a modest extension, preserves and enhances a historic asset and its setting.

St. Mary's Walthamstow re-opened in February 2023 and describes itself as 'a church for the whole community'. This restored, enhanced, and extended church is now able to creatively blur the boundaries between popular, established, faith setting and the diverse and vibrant community which it serves.
What people say
The works have transformed the church: it is now a beautiful, bright, flexible, and accessible building where all feel welcome and invited. The works have highlighted the ancient beauty of the building and people are drawn in, at times it can be difficult to leave as so many people are keen to explore.
Client — St Mary's Walthamstow


Community provision is increased, with a gallery and inviting Parish Office, whilst in the historic spaces sensitive interventions enhance flexibility and accessibility. The overall result is a working church firmly at the centre of the community where all are warmly welcomed.

The design approach throughout is contextual and contemporary with the form and detailing of the extension referencing the church and its surroundings. A limited material palette of zinc, larch and reconstituted stone reinforces the design approach and the resulting extension, whilst a distinctly contemporary addition, sits comfortably within the historic context.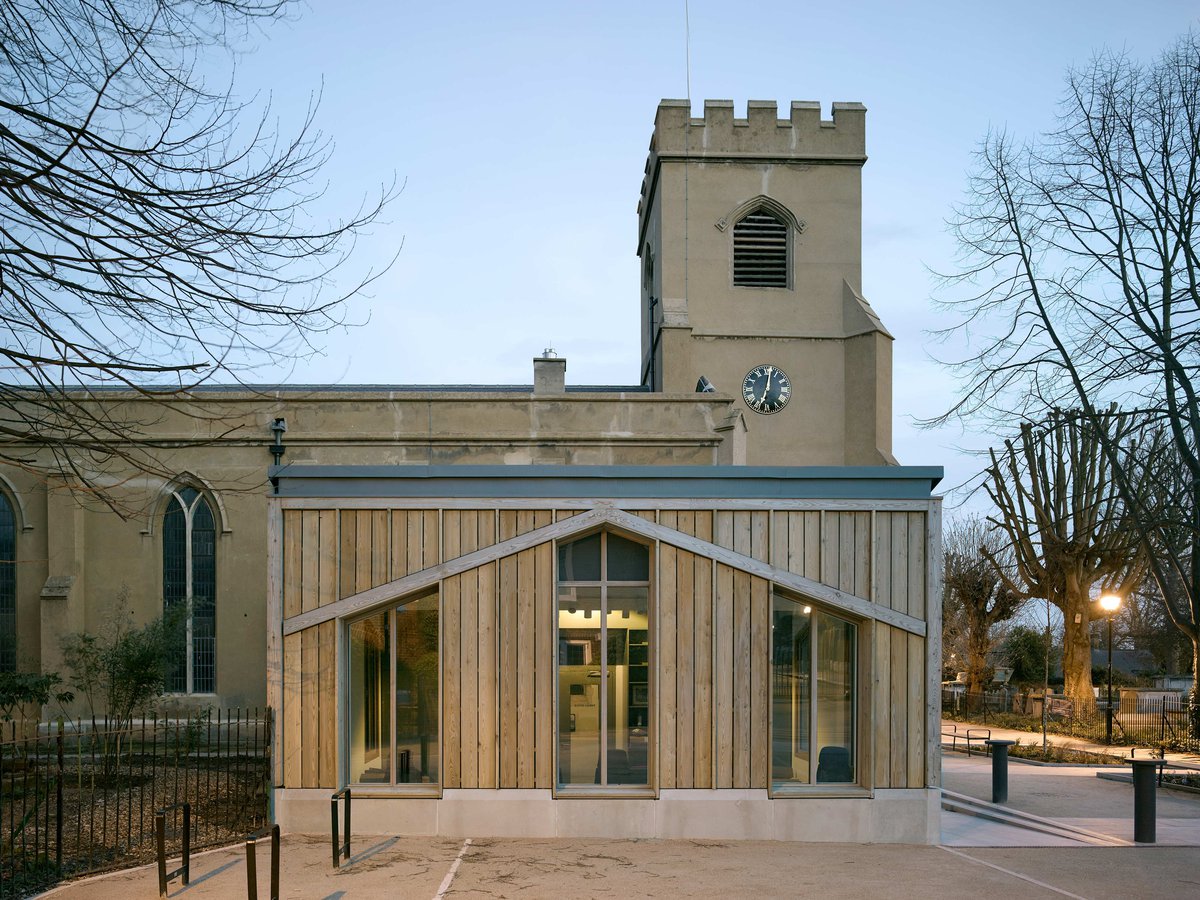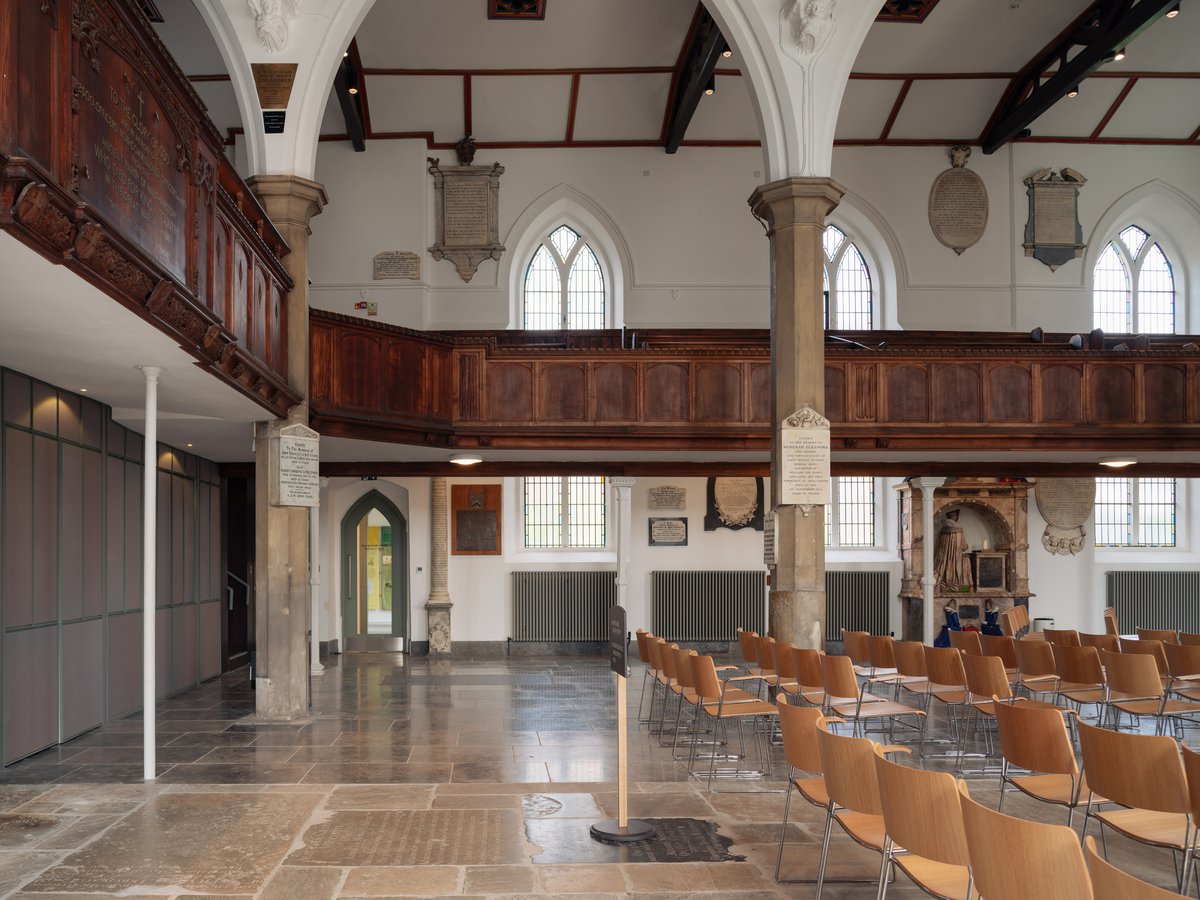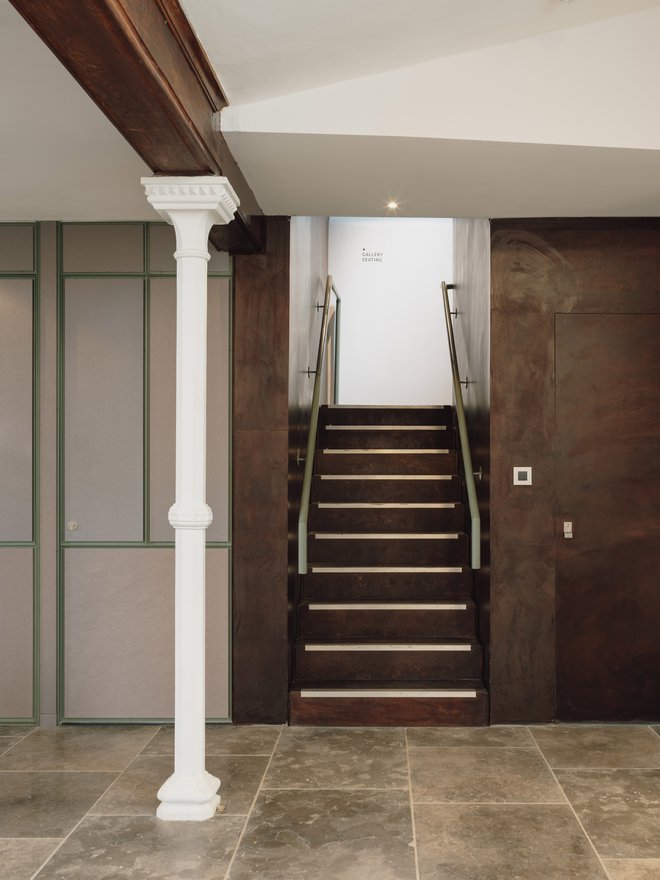 St Mary's Walthamstow Drawings










St Mary's Walthamstow Drawings










For more information, get in touch.
2023
AJ Awards
Community & Faith
Shortlisted
2020
NLA Awards
Community
Highly Commended