Frampton Park Baptist Church
Transformative redevelopment of church site with enabling housing

Location: Hackney, London
Client: Frampton Park Baptist Church & Telford Homes
Completed: 2016
Awards: Housing Design Awards 2016 (Winner)
Hackney Design Awards 2016 (Winner)
This exciting scheme completely renewed the environment for this dynamic church in the heart of a Hackney housing estate. We worked very closely with the Church, and subsequently Telford Homes, to create a design to replace their 1950's buildings to accommodate the thriving congregation's many activities and services, previously scattered across the estate, under one roof.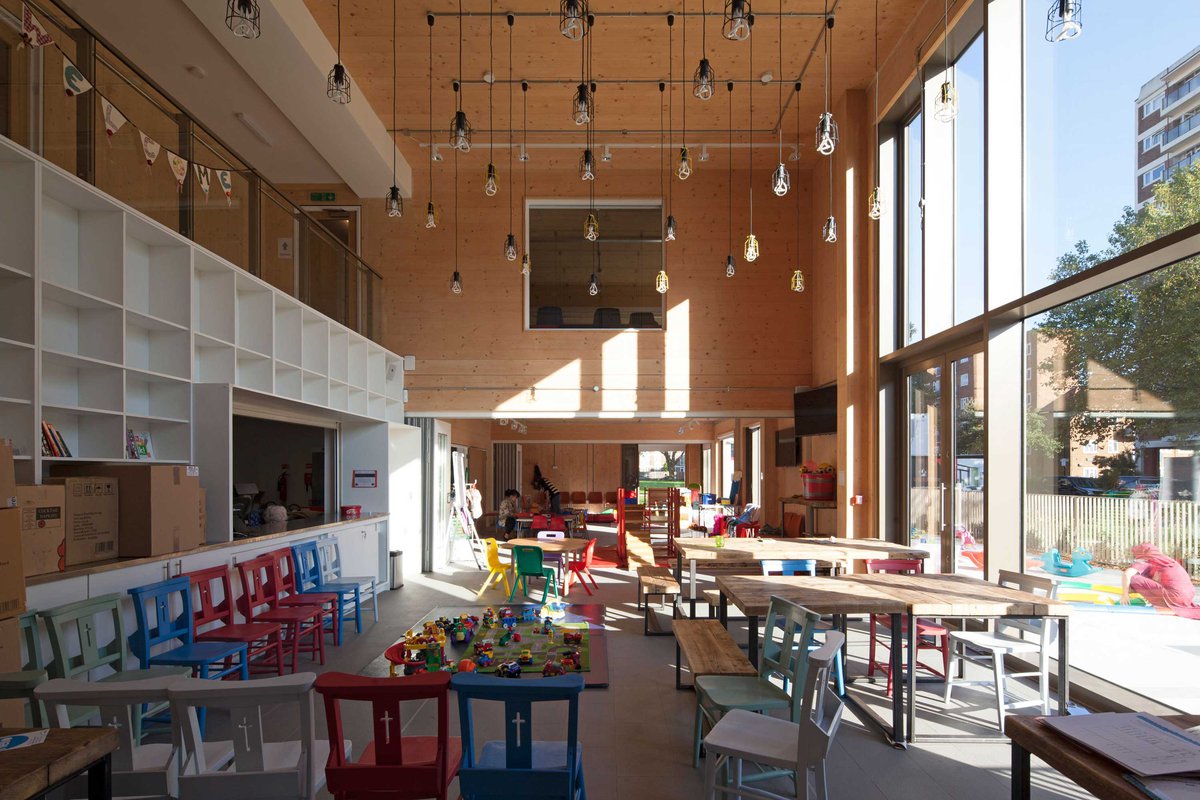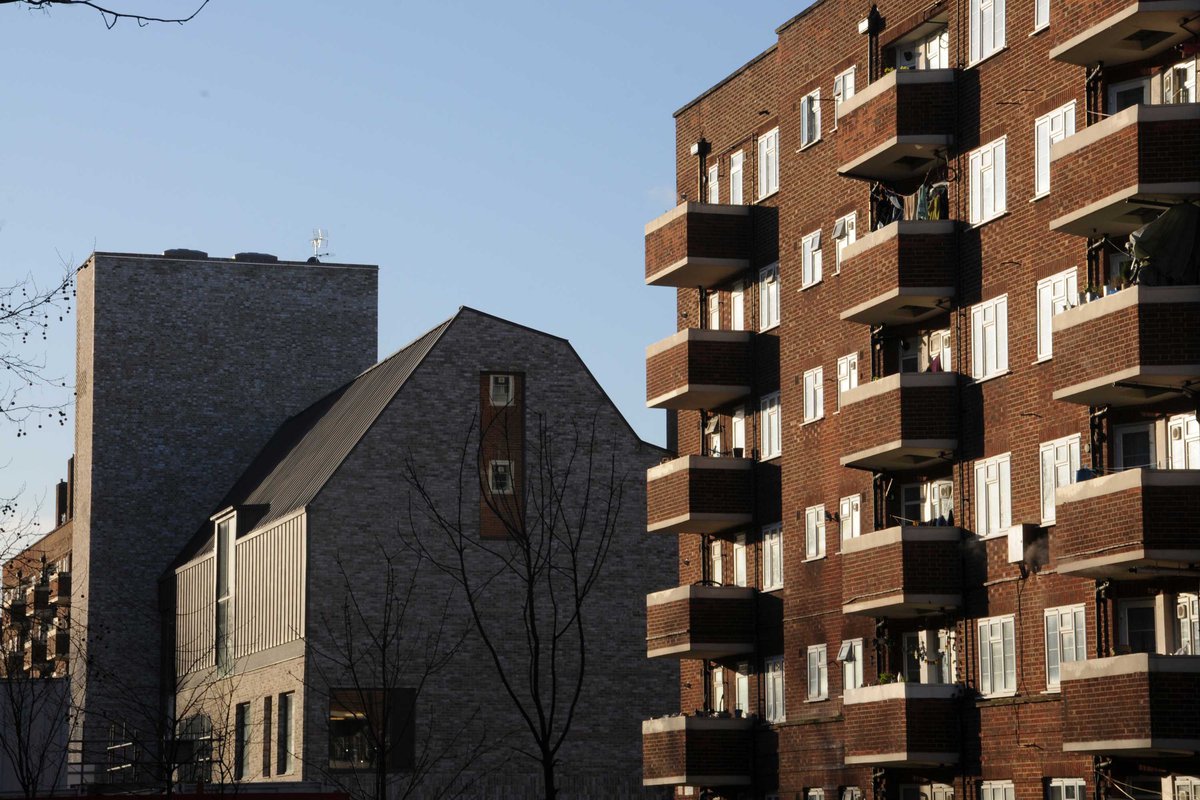 The project is enabled by the development of 3 blocks containing a total of 47 apartments, these range height from 5-8 stories in height, and stand out from the post-war estate, while drawing inspiration from the surrounding materials, details and the treatment of entrances and windows.


The new church building, constructed in cross laminated timber, provides a café, creche, meeting and activity spaces but the highlight is the main church worship space which doubles as a youth and community sports venue during the week.
What people say
It is not just the finished architectural product that renders this building an interesting essay in religious reinvention but also the radical programme and function of its internal spaces….the crisp detailing of the space, its barn-like rustic aspect and the shadows and textures created by the fall of vaulted daylight onto its honed wood surfaces all speak of a quiet, naturalistic simplicity that resonates both with the informality of Baptist ministry and an architecture committed to intimacy and transparency.
Ike Ijeh — BD Online



Frampton Park Baptist Church drawings


Frampton Park Baptist Church drawings


For more information, get in touch.
2016
Housing Design Awards
Completed Projects
Winner
2016
Hackney Design Awards
Hackney
Winner