Springfield Community Primary School
Modernisation and new class bases at Edwardian Primary School
This project for the modernisation of this primary school in Hackney was part of the 'Fresh Start' programme and undertaken as part of our appointment to Hackney's Education Framework.
As well as upgrading the original Edwardian fabric, the brief included improvements to accessibility, and the replacement two 1960s classroom wings which fell short of DfES space standards and offered a poor teaching environment. We recreated the form of the original classrooms, interpreted as a child friendly, bright, optimistic and accessible aesthetic. The new accommodation is spacious and modern, clad in green oak and proprietary render, with colourful aluminium windows.

Completed 2008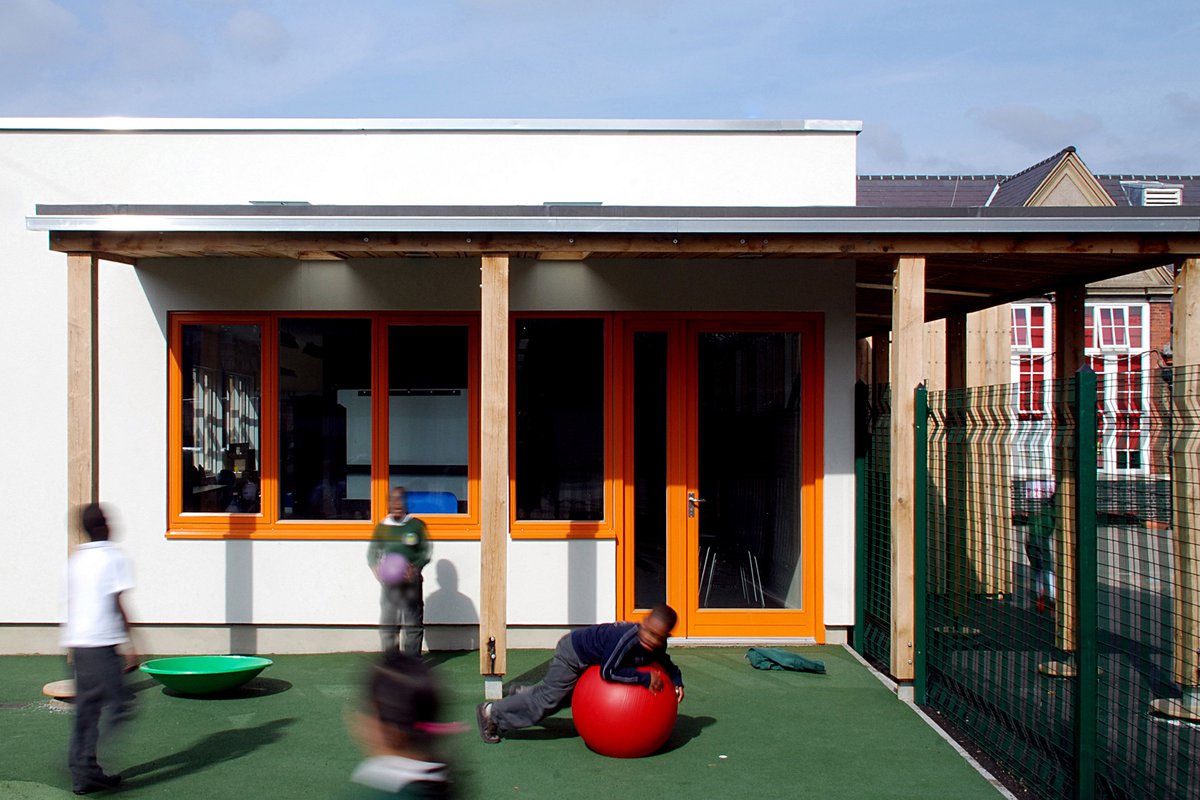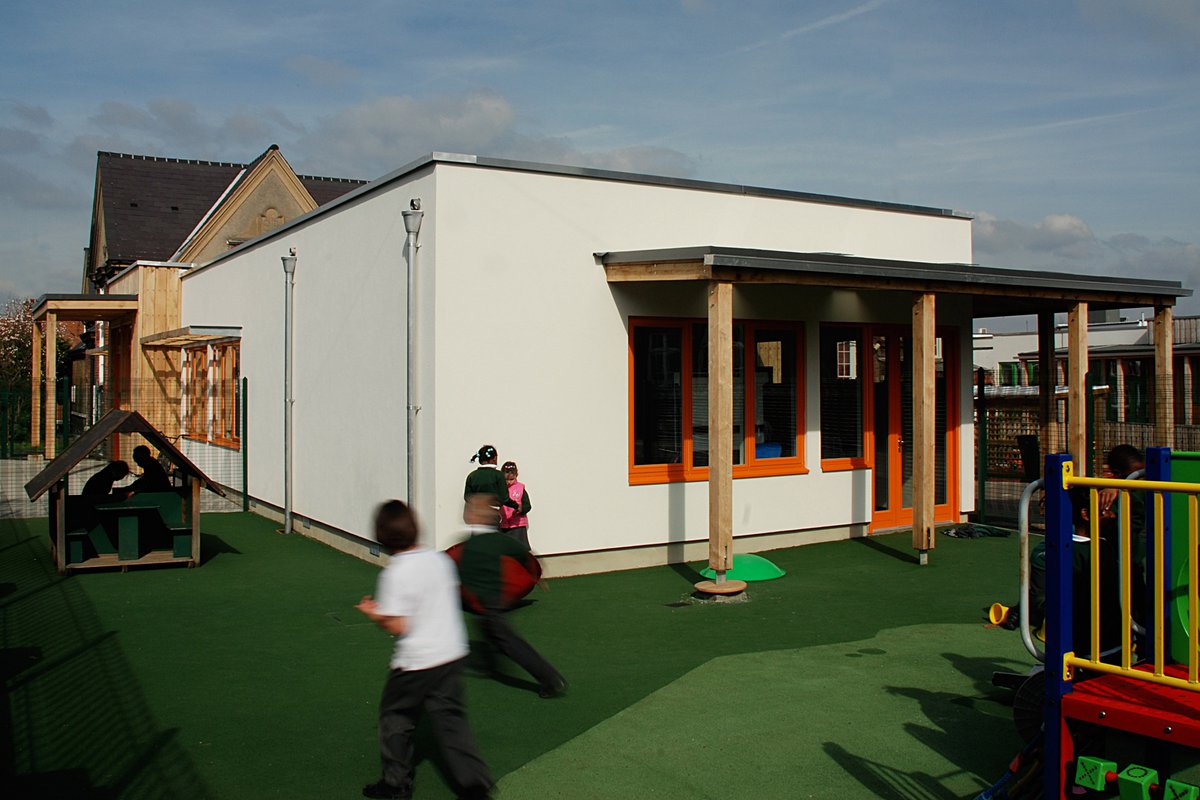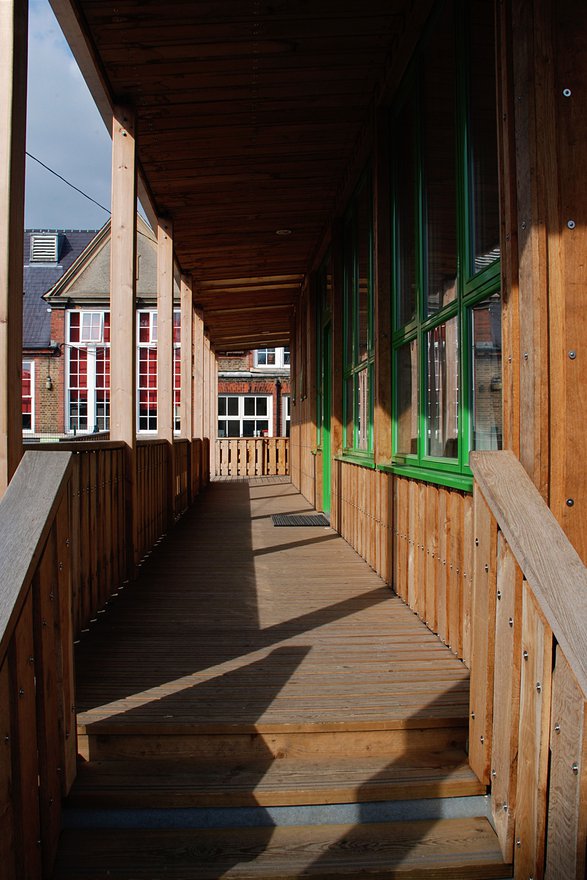 For more information, get in touch.